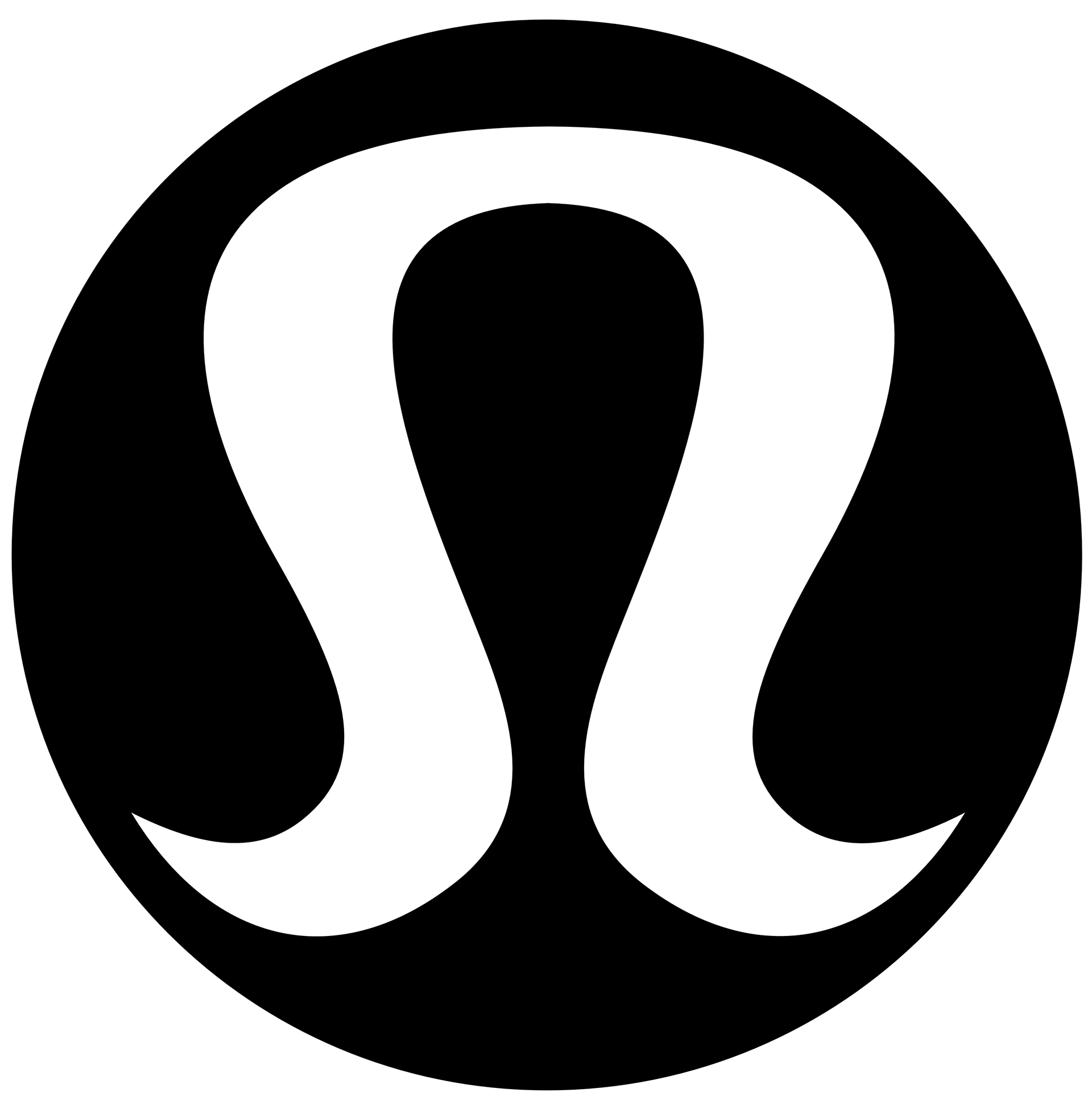 The Ask: 
When Vice President of Lululemon Men's Global Merchandising, Michael Woodworth, and Director of Brand and Community, Ben Jackson came to us, we were asked to develop a marketing plan specifically for their

men's line

.  

Focused on speaking to a new guest, the task was to increase

brand awareness

among consumers 

ages 18-24,

while also considering the expense of the brand's core business- Lululemon Women's.

​​​​​​​​​​​​​​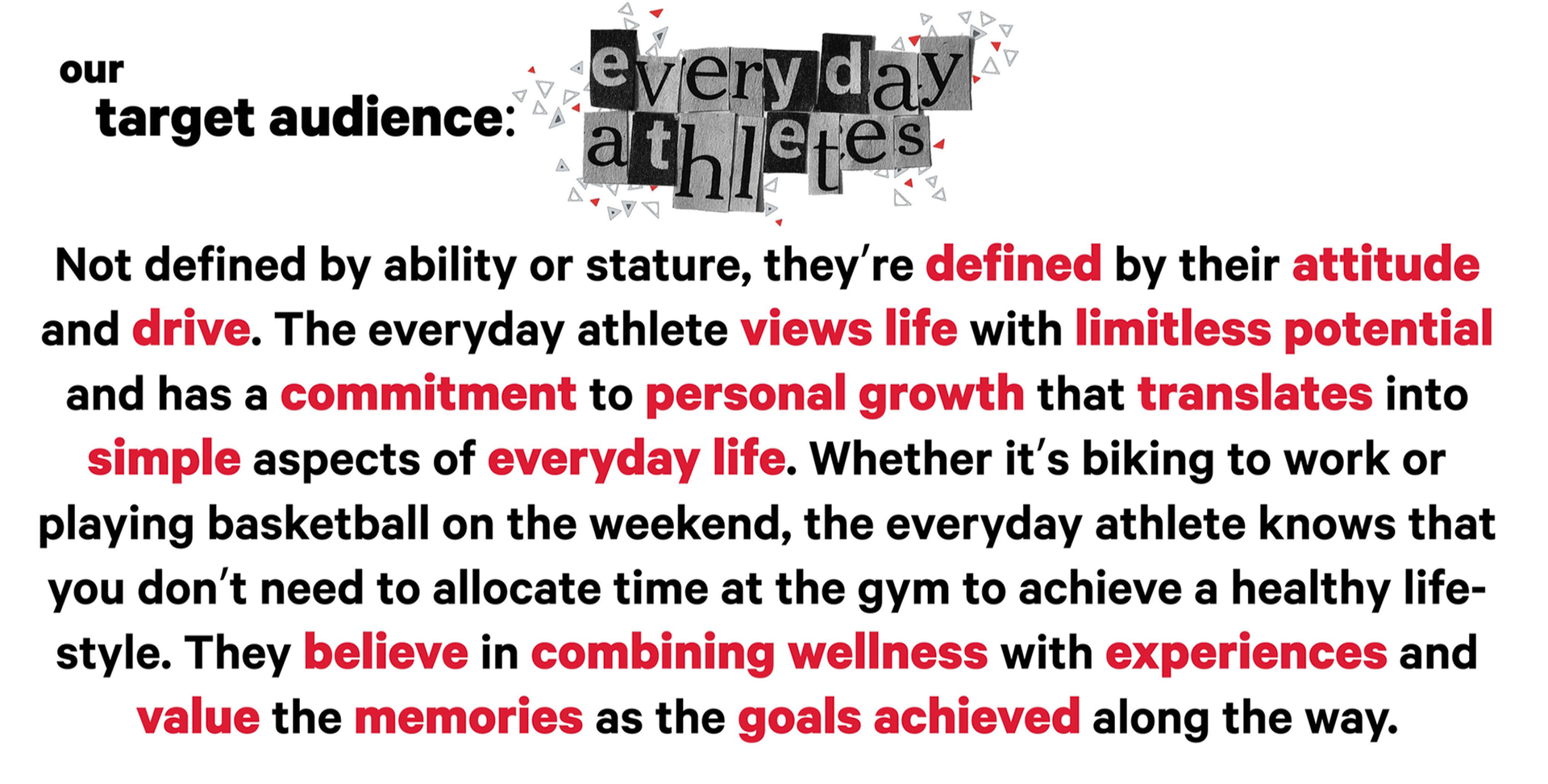 The Strategy:
Based on our research,
70%
of our target demographic was most interested in maximizing the versatility of their apparel when making purchasing decisions. To break the stigma that Lululemon is a female brand, we wanted to show consumers the variety of benefits and uses that exist within their men's line. 
Targeting both sides of the lifestyle and activewear spectrum, our strategy was guided by the idea that Lululemon products are not defined by one activity.  
Since bottom's (pants, shorts, and boxers) are currently their best-selling products from their men's line, we devised the campaign around
the
adaptability
of these products and their
ability to increase
 guest potential. 
The Solution: 
 INCREASE YOUR 

#BelowTheWaistPotential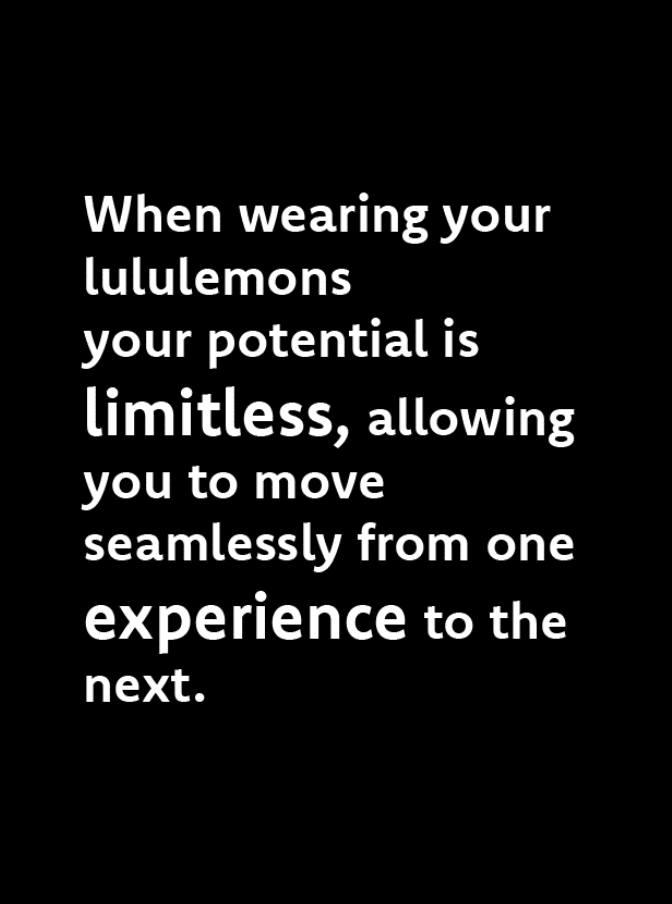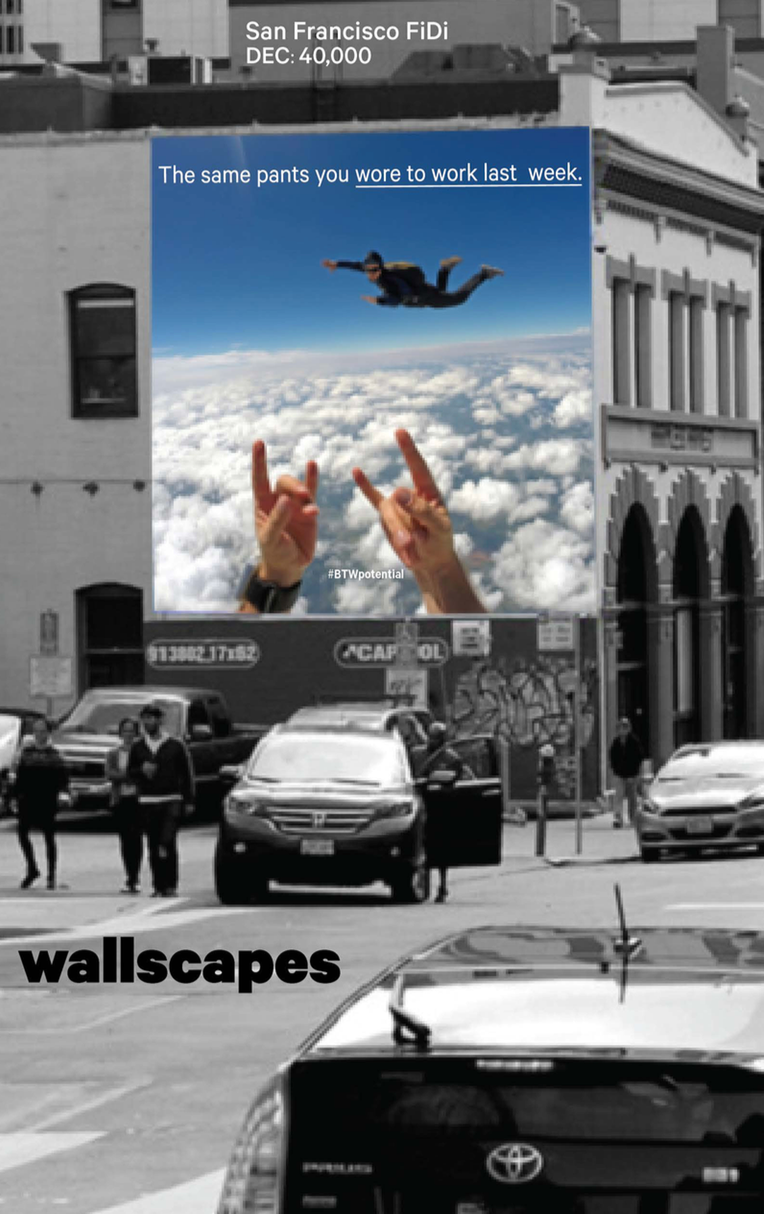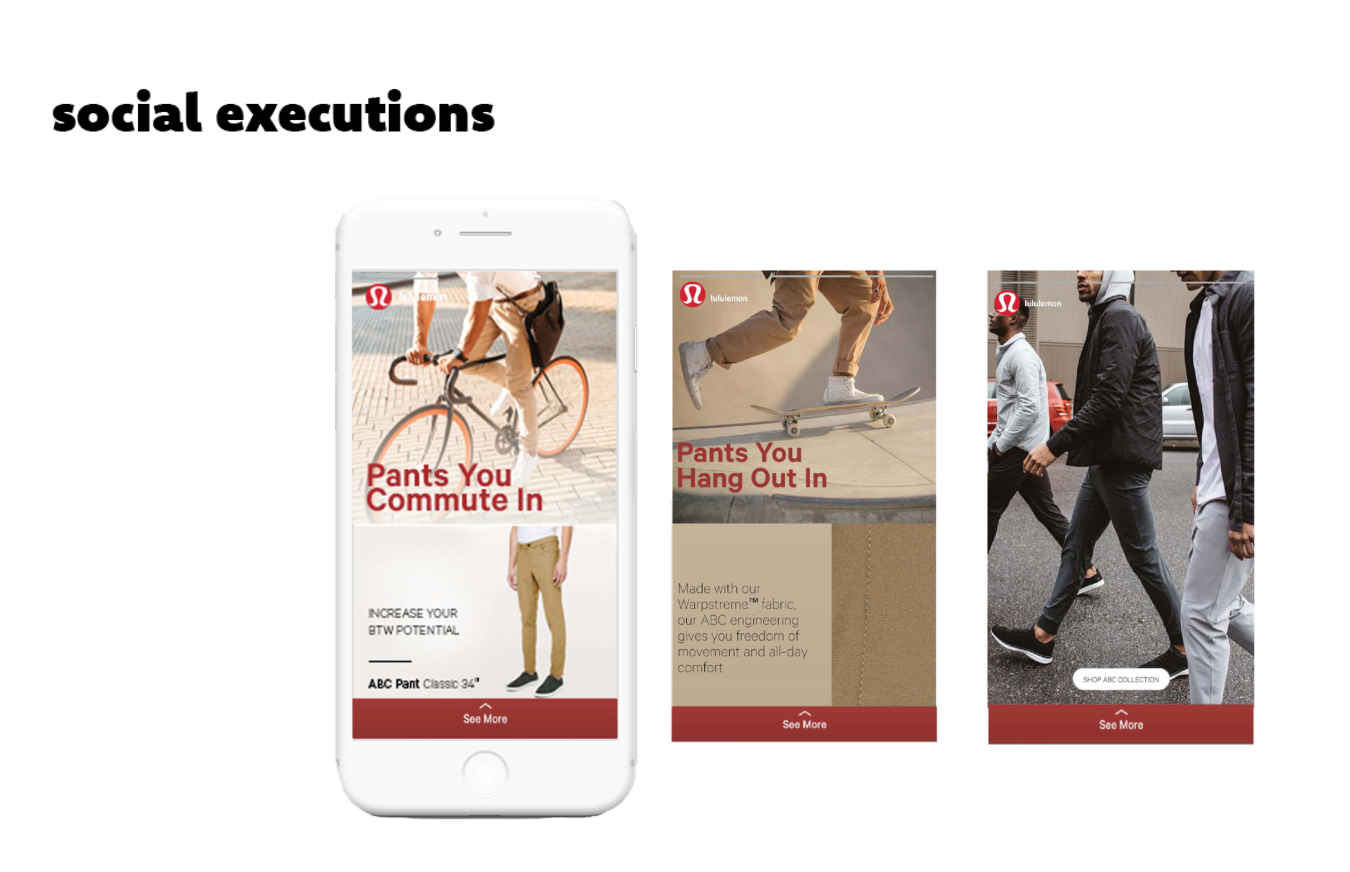 CREATIVES | JORDAN FOSTER, CYDNEY SIMPSON, CAMILLE FURBY
DESIGNER | JORDAN FOSTER
​​​​​​​
SOCIAL MEDIA MANAGER | SISILY SHONG
ACCOUNT MANAGER | HARRISON LANDERS